Terms and Conditions
Customer services
All matters regarding orders, complaints and otherwise should be taken up by contacting the customer services representative at myhorse07@gmail.com or by phone 07702 054494.
Returns and refunds
All reasonable claims and requests for refunds will entitle customers to a full refund or replacement goods to an equivalent value for goods purchased at full price within 21 days of purchase and with the receipt of purchase. Discounted or sale items cannot be returned as is the case with special orders (large-sized horses or those with special requested detail, i.e. irregular screenprinting).
Complaints procedure
It is our highest priority to deliver goods to you that you are entirely happy with and we will take all complaints seriously and endeavour to resolve them to your complete satisfaction. Complaints should be directed to: myhorse07@gmail.com or phone 07702 054494.
Use of products
My Horse wearable horses are ONLY to be worn as shown on our literature and as follows: around the waist using the adjustable hook and loop closure to ensure a snug fit. My Horse wearable horses are NOT to be worn on any other part of the body other than the waist and not with gaps at the waist. See below for image of correct usage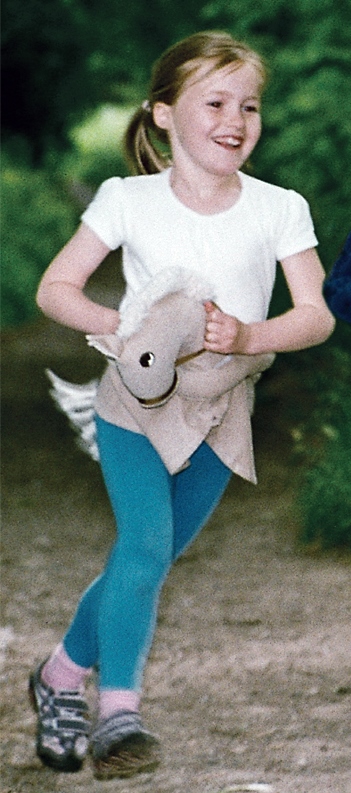 Disclaimer
My Horse has been tested to British and European toy standards BSEN71 parts 1, 2 and 3 for mechanical properties, flammability and toxicity. While we have made every effort to ensure that this toy is safe and includes a number of safety features (soft materials, no stick or hard plastic eyes as many hobby horses have), it is intended to be used as an action toy and through its normal use as such (see above) users may encounter their own obstacles for example that may result in injury. My Horse accepts no responsibility for these injuries as they are considered a normal result of play.